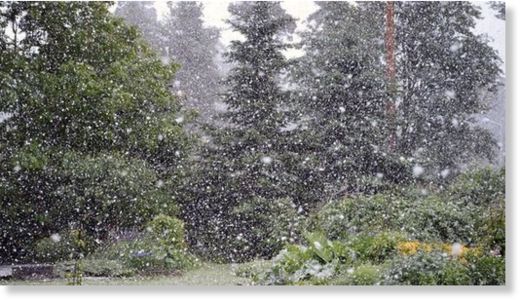 Along with summertime snow
19 June 2014 - On Tuesday, Northern Finland recorded the lowest temperature for this date since 1962, while
large swathes of the country awoke to a blanket of white.
With temperatures running
10C (18F) below average for this time of year,
parts of Lapland, northern Ostrobothnia and central Finland also saw snow.
The temperature fell to zero as far south as Virrat in Pirkanmaa.
The coldest June temperature in 50 years was recorded in Saanatunturi, Northern Finland, when the mercury dropped to
minus 6.2C (20.8F).
During the months of midnight sun in Lapland, weather conditions are generally dry. However, snowfall was also observed in Yli-Ii, north of Oulu on Tuesday morning.