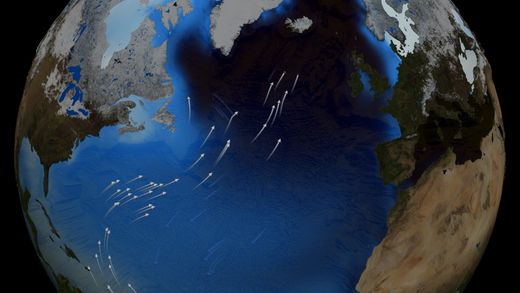 A dramatic slowdown in deep ocean currents matches a major reset in Earth's ice ages about 1 million years ago, new evidence from the South Atlantic seafloor suggests.
The discovery doesn't mean the ocean current stall-out is the only culprit behind the change in Earth's incessant
ice ages
, the study authors said. However, the findings provide new evidence that Earth's oceans can significantly alter its climate.
"We cannot tell for sure what broke the cycle," said lead study author Leopoldo Pena of the Lamont-Doherty Earth Observatory in New York. "Our evidence shows the oceans played a major role."
For unknown reasons, about 950,000 years ago, Earth's ice age cycles suddenly lengthened, from 41,000 years to 100,000 years. The planet's thermostat was tweaked at the same time, with ice ages growing colder than before.