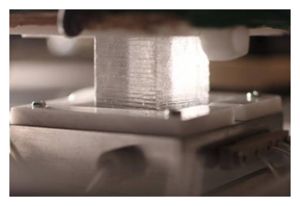 A team of scientists led by Michael Sigl and Joe McConnell of Nevada's Desert Research Institute (DRI) has completed the most accurate and precise reconstruction to date of historic volcanic sulfate emissions in the Southern Hemisphere.
The new record, described in a manuscript published today in the online edition of
Nature Climate Change
, is derived from a large number of individual ice cores collected at various locations across Antarctica and is the first annually resolved record extending through the Common Era (the last 2,000 years of human history).
"This record provides the basis for a dramatic improvement in existing reconstructions of volcanic emissions during recent centuries and millennia," said the report's lead author Michael Sigl, a postdoctoral fellow and specialist in DRI's unique ultra-trace ice core analytical laboratory, located on the Institute's campus in Reno, Nevada.
These reconstructions are critical to accurate model simulations used to assess past natural and anthropogenic climate forcing. Such model simulations underpin environmental policy decisions including those aimed at regulating greenhouse gas and aerosol emissions to mitigate projected global warming.
Powerful volcanic eruptions are one of the most significant causes of climate variability in the past because of the large amounts of sulfur dioxide they emit, leading to formation of microscopic particles known as volcanic sulfate aerosols. These aerosols reflect more of the sun's radiation back to space, cooling the Earth. Past volcanic events are measured through sulfate deposition records found in ice cores and have been linked to short-term global and regional cooling.