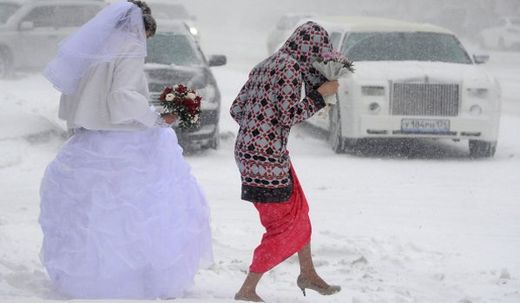 Heavy rain in the town of Zlatoust in Russia's South Urals on Sunday, July 12, suddenly gave way to a blizzard in a rare twist of weather for the summer season.
"It wasn't just rain and snow, but real snowfall with snowflakes as white as during winter. T melted quickly, of course. A fantastic sight," ITAR-TASS quotes an eyewitness, Valery Semyannikov, as saying.
In some areas of the Chelyabinsk region, snow lay 5-10 cm thick.
It's the first ever mid-summer snowfall in the South Urals.
The Chelyabinsk weather service predicted "wet and windy weather with moderate to heavy rain throughout the region, thunderstorms and soft hail in the east and ice hail in the mountains."