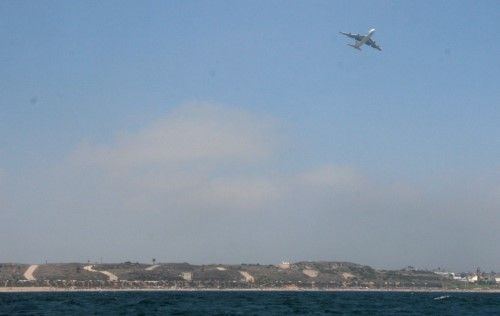 Below is a screencap of the "walkback" story headline in the
LA Times
posted late today.
This morning, about 5:30AM, I sent a short but succinct letter to the Editor of the
Los Angeles Times
(reproduced below) regarding the statements made yesterday by California Governor Jerry Brown saying that the LAX and SFO airports would "have to be moved" due to effects from posited sea level rise caused by melting of portions of the Western Antarctic Ice Sheet, some 200-800 years in the future. The claim by Governor Brown, was patently ridiculous and I wrote about it here:
Governor 'Moonbeam' beclowns himself over sea level rise at LAX airport.