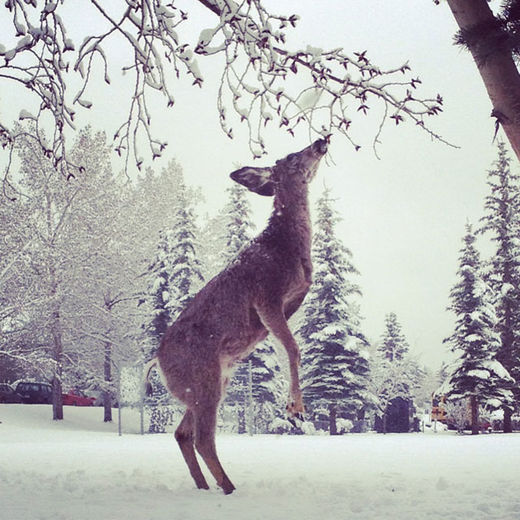 Calgarians traded in their slickers and umbrellas for parkas and mittens after rain turned to snow overnight, transforming the city into a winter wonderland Saturday morning.
Heather Smith, a meteorologist with the weather agency, said the snow was being generated by a strong low pressure system in the pacific pushing moisture into the province combined with an arctic high ushering in cold air.
"It's a stagnant weather pattern and not much is changing," Smith said on Saturday. "It will snow on and off for the next few days."
The spring snowstorm forced city officials to cancel the 47th annual pathway and river cleanup event, which had been scheduled for Sunday morning. Approximately 2,900 volunteers had been set to pick up thousands of garbage along 200 kilometres of pathway, the river's edge, and in city parks.
The event has been moved to May 25th.