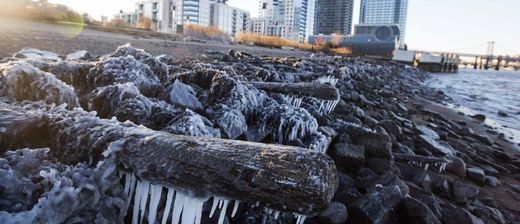 "Coldest Mardi Gras Ever?" asked the
New Orleans Times-Picayune
as revellers sported long underwear under their costumes to cope with temperatures in the thirties. On the same day it was four degrees Fahrenheit at the Baltimore-Washington International Airport, an all-time low - breaking a record set in 1873. Niagara Falls has frozen over twice this winter, and the ice cover on Lake Michigan reached 90 percent, matching the all-time record.
Record-low temperatures, so much snow that municipalities are running out of salt, and one "polar vortex" after another. What's going on? Where is the global warming we were warned about?
The temperature of the planet has not risen for the past seventeen years.
The climate models that were supposed to project "climate change" (global warming) on the basis of manmade carbon dioxide emissions have failed. The Climategate scandal gave us a glimpse of a corrupt scientific establishment scrambling to cover up that failure.