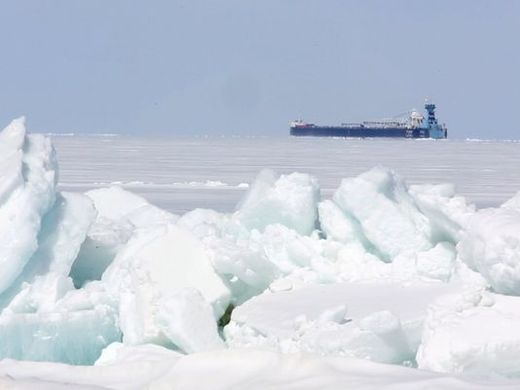 The Winter of 2013-14 demands that it be remembered.
A relatively cool spring will give way to a colder-than-usual summer locally, all because of the continuing impacts of the intensely frigid, snowy winter, scientists said. And at least one Great Lakes ice researcher thinks that
the domino effect could continue into a chilly fall and an early start to next winter - and beyond.
The reason is the unusually late ice cover that remains on the Great Lakes. Heading into May, the Great Lakes combined remain 26% ice-covered, with Lake Superior still more than half-blanketed in ice. By comparison, at this time last spring the lakes were less than 2% covered with ice.
The remaining levels of ice cover are amazing, said Jia Wang, an ice climatologist at the National Oceanic and Atmospheric Administration's Great Lakes Environmental Research Laboratory in Ann Arbor.
"This prolonged winter will affect summer temperatures. This summer will be cold, and then a cooler fall," he said.
In addition to wreaking havoc on the Great Lakes shipping industry and impacting fish and other aquatic species, the miles of ice cover serve as a vast, white reflector.