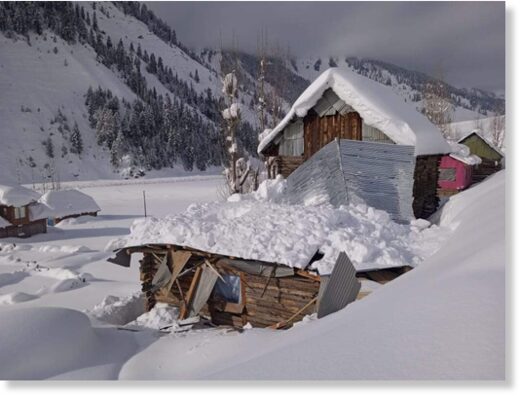 Fresh snowfall affected road and air traffic, snapping Kashmir valley's connection with the rest of the country on Monday, and disrupted normal life in Himachal Pradesh and Uttarakhand, too, with a number of highways and states roads shut and power supply to several areas interrupted.
Avalanche warnings were issued in 10 districts of J&K and in some areas of Himachal.
As many as 68 flights to and from Srinagar were cancelled and the Srinagar-Jammu national highway was closed following heavy snowfall in Kashmir and the upper reaches of Jammu on Monday morning. The NH was shut due to shooting stones and mudslides at several places between Chanderkot and Banihal.
In Himachal, 496 roads were closed due to heavy snow, with the Manali-Keylong road completely blocked.
Daily life was thrown out of gear in Shimla, Lahaul and Spiti and Kinnur districts where 180, 158 and 73 roads, respectively, were blocked, while
908 power transformers and water supply were also affected.