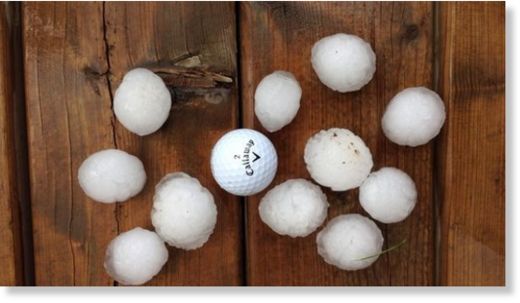 Airdrie hail storm likely caused 'gustnado' in Calgary, officials say

Environment Canada says incident was not a tornado but rather a spout from an Airdrie storm
It's a bird, it's a plane, it's a - "gustnado?"While police say they did receive several reports of a tornado touching down east of Métis Trail and north of Stoney Trail, Environment Canada says the incident was rather a gustnado, or spout from a nearby storm system battering Airdrie.
The weather agency says the storm system was not over Calgary at the time of the incident and the spiral winds likely came from the nearby storm.Det. Dale Seddon with the Calgary Police Service says the incident didn't cause any damage and hit a grassy area.