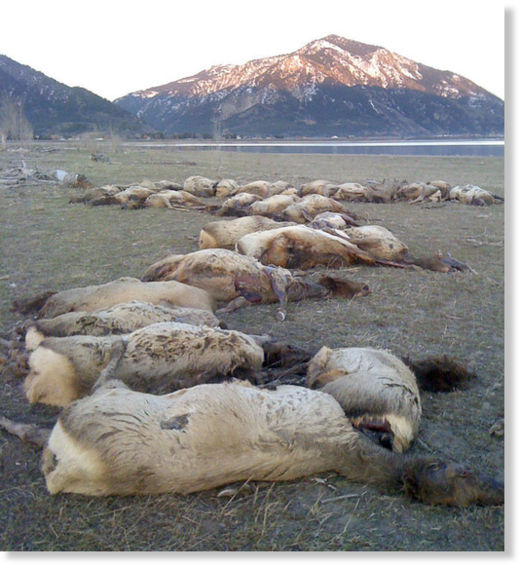 An eye-opening cluster of dead elk is decaying on the shores of Palisades Reservoir after an unusual but natural occurrence of a herd venturing onto thin ice and breaking through.
The elk crashed through the ice on March 21 near where the Snake and Greys rivers meet at the southeast corner of the reservoir, which straddles the Wyoming-Idaho border, Wyoming Game and Fish Department regional supervisor Tim Fuchs said. The elk were later pulled to shore.
Warden Todd Graham responded to a call the day of the event and found 31 dead elk floating, Fuchs said.
"They kind of straddled the state line," Fuchs said. "Twenty-five were on the Idaho side and the remainder on the Wyoming side."
There were likely more dead elk that had drifted off, he said — potentially as many as 50 total.