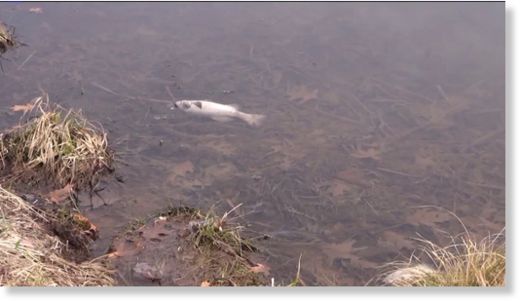 Evidence of how brutal this winter was is showing up at ponds in Pennsylvania, including one in Luzerne County.
Pennsylvania's Fish and Boat Commission says
the bitterly cold winter killed off nearly the entire fish population at Harris Pond in Sweet Valley
. Harris Pond is a popular fishing spot for those who live in and around the Sweet Valley area of Luzerne County.
"That's bad. That's terrible. A lot of people fish in there. The public fishes there a lot," said John Kobal of Sweet Valley.
Hundreds of dead fish have already been cleared from the pond, but if you walk along the water's edge more are still surfacing.
Harris Pond isn't the only place dealing with dead fish.