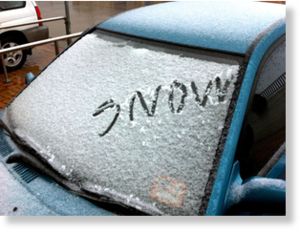 The weather bureau says an extreme cold front has broken a series of low temperature records for Canberra, Goulburn and the Snowy Mountains.
The southern tablelands and Victoria's Alpine region have also been hit by the summer chill.
A rapidly moving cold front from Antarctica moved though Tasmania, Victoria, New South Wales and the ACT yesterday.
The icy and changeable weather delivered a low of -4 degrees Celsius and a dusting of snow to the Snowy Mountains.