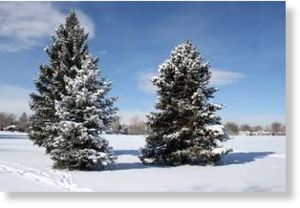 A strong fall storm moving into Arizona on Thursday is expected to drop up to three inches of snow in the higher elevations. The National Weather Service said the greatest likelihood of severe storms will be from Thursday evening through Friday morning. Daytime temperatures Friday will be about 15-20 degrees cooler than earlier this week.
Up to three-quarters of an inch of rain is expected in some areas, with the possibility of tornadoes.
Forecasters said snow levels could drop to as low as 7,500 feet on Friday. The Kaibab Plateau, San Francisco Peaks and the White Mountains could see between one inch and three inches of snow.