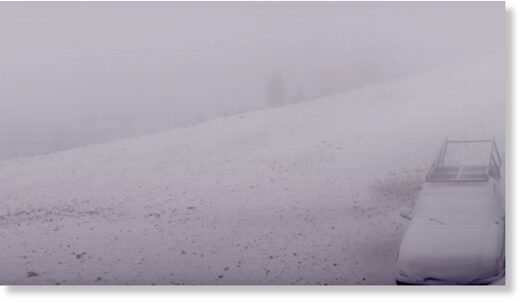 No, you aren't imagining it. That's actually snow in Utah's mountains — in August.
Snowbird Resort, located in Little Cottonwood Canyon,
tweeted photos Thursday
morning of modest snowfall —
especially rare for August standards
— as a result of the cold front passing through Utah this week.
Utah Department of Transportation traffic cameras also picked up light snow in the High Uintas and other mountainous areas Thursday morning.
National Weather Service meteorologists said snow and "fall-like" temperatures are expected in areas above 9,000 feet
Thursday with the trough that entered the state. Alta, also in the Cottonwood Canyons, had a forecasted high in the low 40s Thursday, according to the weather service.
The storm, which has delivered plenty of rain and, yes, smoke , cooled temperatures significantly across the state during what has been an otherwise hot summer.
Some record-low temperatures were reported elsewhere in Utah Thursday, including 51 degrees in Bullfrog, by Lake Powell — snapping the record-low of 57 degrees set in 1972.