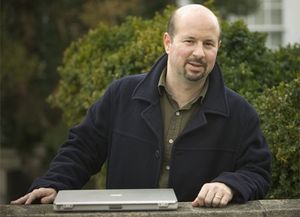 UPDATE:
it seems the language was lifted from a "Skeptical Science" web page, see below.
Steve McIntyre had a busy day yesterday. While yesterday there was an incorrect story called
"Michael Mann Faces Bankruptcy as his Courtroom Climate Capers Collapse"
being pushed by John O'Sullivan at Principia Scientific International (aka PSI and The Slayers) claiming Dr. Tim Ball had defeated Mann's lawsuit, Ball
confirms through communications with McIntyre yesterday
that while stalled, Mann's lawsuit is still very much on. Also, for those who don't know, we've heard that Dr. Mann's legal bills are being paid by the
Climate Science Legal Defense Fund
, where we've been told there are some deep green pockets contributing, so he isn't facing bankruptcy, at least not yet.
I find the name a bit of a misnomer, since AFAIK, no climate skeptic scientists are suing alarmist climate scientists, We have only Dr. Mann's and
Dr. Weaver's lawsuit
(also against Tim Ball). Perhaps it should be named the
Climate Science Legal Offense Fund.