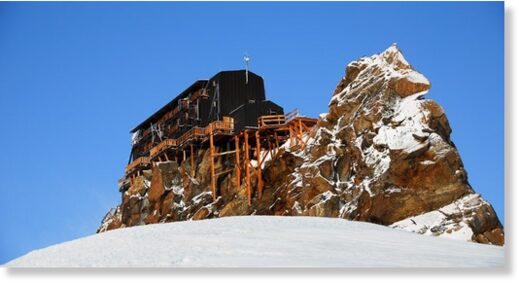 Two new records were broken at the weekend as temperatures at the weather station at Capanna Margherita in Monte Rosa, Italy, dropped to -6.2°F (-21.2°C) at 6 am on September 17.
This breaks the previous coldest temperature measured for the day in 2013, which was -3.5°F (-19.7°C) on September 17, 2013. It also is the earliest temperatures have dropped below -4°F (-20°C) degrees in a season. The previous marker for breaking the -4°F (-20°C) barrier was set on September 24, 2004, a week later.
The following night temperatures dropped even lower to a minimum of -7.6°F (-22°C), which did not break any records but matched the previous monthly record for September, which was set on September 26, 2020.
The lowest temperature ever registered at the Margherita Hut weather station was -40.5°F (41°C) in the winter of 1928 - 1929.