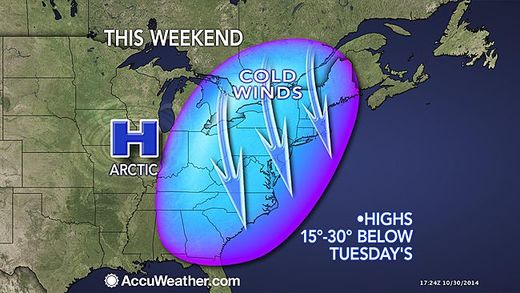 The coldest air since April will blast into the Eastern states and will shock parts of the South this weekend.
In many areas, the cold air will be pushed along and enhanced by gusty winds.
The winds will be generated by a winterlike storm swinging off the mid-Atlantic coast and possibly taking a curved path back toward New England.
Gusts ranging between 35 and 50 mph will sweep from the southern Appalachians to the Carolina, Georgia and northeastern Florida coasts, initially. Next, the swath of strong winds will roll across the mid-Atlantic and New England later this weekend.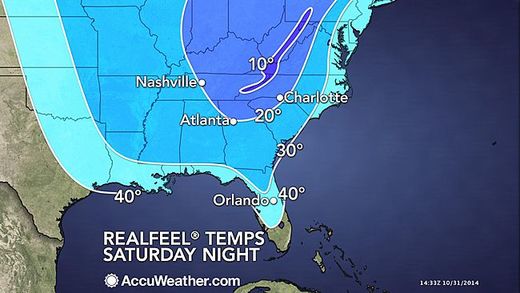 The combination of plunging temperatures, winds and other conditions will produce shockingly low AccuWeather RealFeel® Temperatures. Levels will dip into the teens over the Appalachians and New England to the 20s over the interior South and along the mid-Atlantic coasts and to the lower 30s in part of Florida.