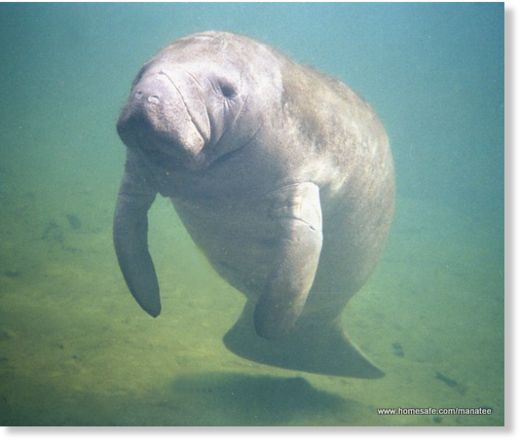 The manatee is expected to be taken to Sea World San Antonio or a Marine Mammal facility in Galveston.
Authorities in Texas said they are working on a plan to assist an unusual visitor --
the first manatee to visit the Houston area in 19 years.
The Chambers County Sheriff's Office said a deputy spotted the male manatee swimming up a channel Sunday near Baytown and barriers were put in place once the sea mammal settled in a spot next to a warm water outlet.
Sheriff Brian Hawthorne said waters in the area are too cold for manatees this time of year.
"The cold water makes them stressed, it makes them really tired, just like if you or I were out in a snowstorm," he told the
Houston Chronicle
.