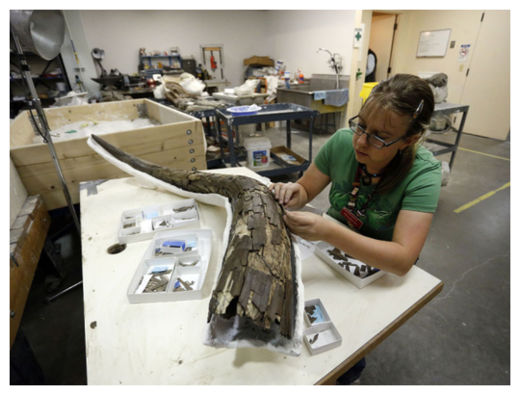 Despite popular belief that North American mastodons were hunted to extinction by Ice Age humans, a new Canadian-led
study is claiming that the prehistoric beasts simply froze to death.
"To think of scattered populations of Ice Age people with primitive technology driving huge animals to extinction, to me is almost silly," said Grant Zazula, chief paleontologist for the Yukon Territory and the study's lead author.
"It's not human nature just to see everything in your path and want to kill it," he said.
The paper, published this week in the
Proceedings of the National Academy of Sciences,
carbon dated 36 mastodon bones from across Canada and the United States.