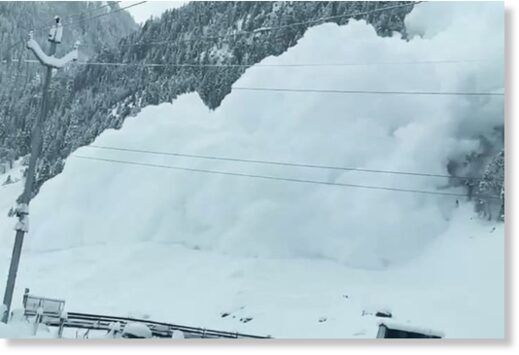 Two girls were buried alive under an avalanche in Kargil, while air and road connectivity with the Kashmir Valley was cut off on Monday due to snowfall and landslides on the Jammu-Srinagar highway.
The Kashmir Valley and higher reaches of Jammu were witnessing heavy snowfall, while the plains were having rain since last night. Train services in the valley have also been suspended.
Electricity supply in several areas was snapped due to snow and rain.
Bodies of the two girls buried under the avalanche on Sunday were recovered on Monday. The police said the bodies were recovered with the help of locals. The deceased girls have been identified as 11-year-old Kulsum and 23-year-old Bilques. They were buried under the avalanche in Tangole hamlet in Panikhar area of Kargil district of Ladakh.