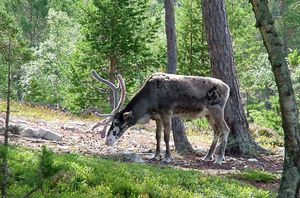 More than 60,000 reindeer died of starvation over winter and spring in the far northern Yamal-Nenets autonomous district, the regional governor's office said.
The high mortality rate is likely to have been caused by extreme weather conditions in the Arctic region, such as heavy rain and snow, which made it more difficult for the deer to feed themselves, the statement said, Interfax reported Tuesday.
A operation is now underway to herd the reindeers to greener pastures, though many of the animals may be too weak to travel, the statement said.