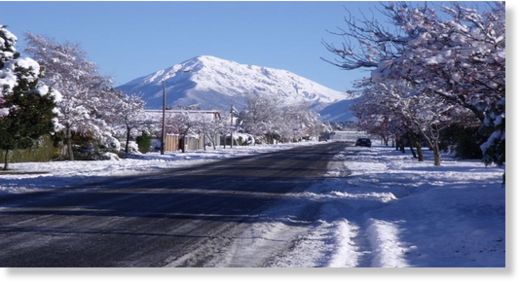 Winter just won't quit, even as summer is right around the corner. Cool, huh?
Snow is falling over the higher elevations, as an upper-level low swirls over the Northern Rockies.
Alta, Utah reported nine inches of snow on Tuesday, which makes it their third highest one-day snowfall total in June.
Glacier National Park reports about
one foot of snow fell on Wednesday at Sperry Chalet
(approximately 6,590 feet in altitude). Lake-effect rain and snow has also developed off the Great Salt Lake, with snow above 7,000 feet.
Mountain snow will continue through Thursday morning in parts of the Northern Rockies. Winds will gust up to 30 mph and visibility may be less than half a mile at times.
Closer to pass level, look for a mix of rain and snow, with no accumulation expected. But if you have an early summer vacation planned for Glacier National Park, remember to bring your snow gear as more than a foot of snow is not out of the question.
Plow crews began the process of digging out Logan Pass in Montana last week, and they hope to have the Sun Road open to Logan Pass sometime after June 20. Conditions across the region will improve this weekend. Temperatures will climb into the 70s with mostly sunny skies.