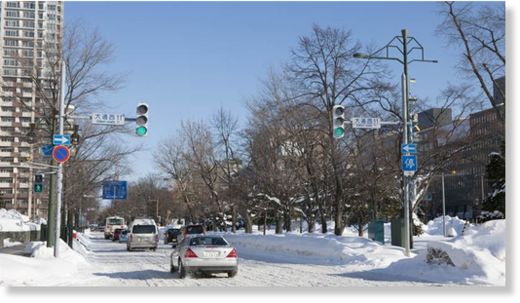 Residents of northern Japan were surprised by an early blast of winter this week as sub-zero temperatures and heavy snow combined to cover much of Hokkaido with a white winter duvet.
One resident of the prefecture capital, Sapporo, said:
"It's a lot, a lot! Last year it snowed around November 8 but it was nothing like this".
In this northern prefecture of Hokkaido, the lavender fields of Furano saw temperatures on Wednesday night drop to
minus 21 degrees Celsius
.
On the same night in Sapporo, the temperature fell to minus 7C.
Sapporo first dropped below freezing on Monday night, with snow started falling in the early hours of Tuesday.