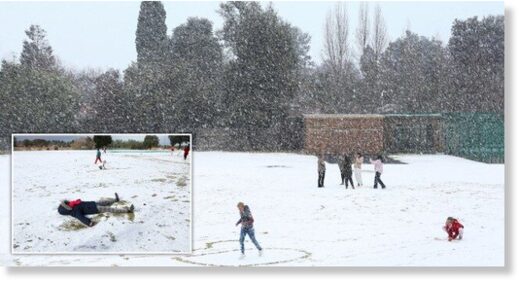 Snow has fallen on Johannesburg for the first time in more than a decade.
The South African city woke up to snowflakes, rain and wind, with temperatures cold enough to keep the snow lying on the ground through the morning.
Photos show children wrapped up in coats and beanies, making snow angels on their school fields.
For some youngsters, today will be the first time they have ever seen snow.