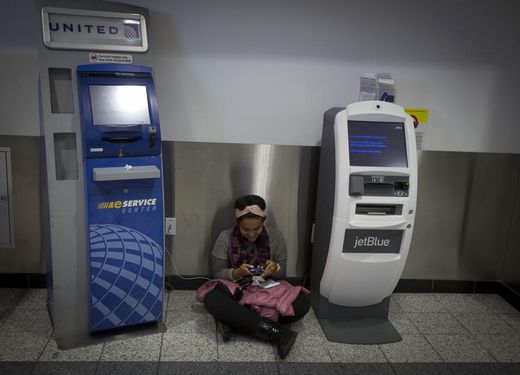 Hours before a deep freeze moved in, flights in and out of the New York City area had already been disrupted.
JetBlue halted operations at all three major New York-area airports and in Boston in an effort to catch up with dozens of
weather-related
delays and cancellations.
The airline announced Monday that operations stopped entirely at Newark, John F. Kennedy International and LaGuardia airports and at Boston's Logan International Airport at 5 p.m.
The plan allows 17 hours for the company to rest crew and time to service aircraft.
As CBS 2′s Tracee Carrasco reported, stranded travelers had nowhere to go and nothing to do Monday but wait and sleep in airport terminals.
JetBlue customer Julia Moron has been desperately trying to get home to Houston for days.
"I've been stuck here between JFK and now LaGuardia since Thursday," she said.