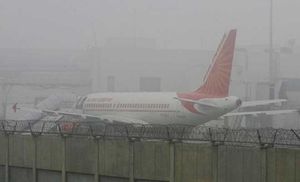 Following the worst fog of the last eight years, Delhi government on Monday announced leave for all schools here from January 07 to 11.
Due to fall in the temperature and dense fog today morning, air, road and rail traffic in the national capital was badly effected.
Fog and cold wave hit normal life here as the Indira Gandhi International Airport (IGI) airport was forced to shut down partially for around three hours early today after extremely poor visibility on the runway.