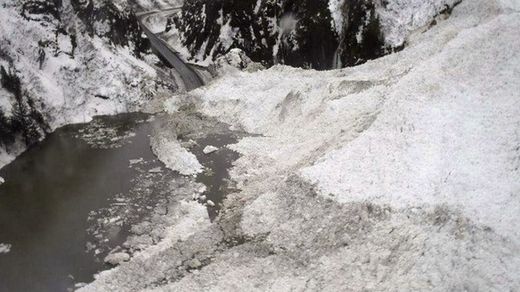 Video shows a flyover of Keystone Canyon and the Lowe River, 1/26/2014.
A glacier-sized avalanche has blocked the river. An ice lake has formed, currently at an estimated depth of 60 feet and growing.
The Richardson Highway is flooded and the town of Valdez cut off from road access. There is some concern as to when and how the lake will release and downstream residents are on evacuation alert.
Thanks to Josh Cooley in Valdez for this video
"Incredible to be living here in Valdez during this event," says Josh. "Luckily my pantry is well stocked, and we are having food shipped in by barge."