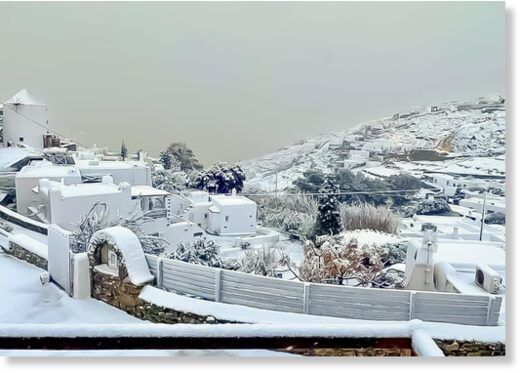 Mykonos woke up on Sunday covered in snow, a rare event on the cosmopolitan Greek island.
Locals say that the last time this amount of snow fell on Cyclades was decades ago.
Locals captured the fairytale scenes as snow covered the famous beaches of the island, such as Psarou, Super Paradise, and Elia.