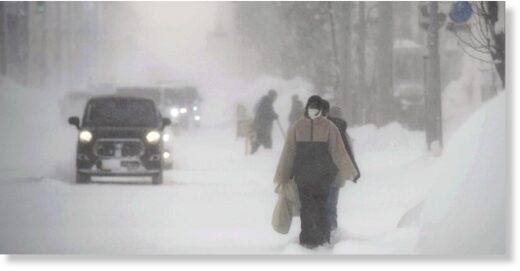 A strong cold snap has brought record snowfalls to Niigata Prefecture on the Sea of Japan and the southern Tohoku region. Japan's Meteorological Agency warns that more snow is coming and advises people to be on high alert for traffic disruptions and other problems.
Weather officials said that as of 5 p.m. on Monday, the snow was about 2.2 meters deep in Ohkura Village, Yamagata Prefecture, and more than 1.8 meters deep in Niigata's Uonuma City.

Tadami Town in Fukushima Prefecture had a record 1.1 meters of snow during the 24 hours through Monday morning. The town's snow accumulation reached nearly 1.6 meters as of 5 p.m. on the day.