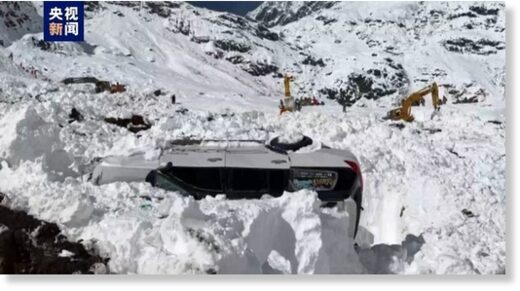 The death toll from a tragic avalanche in Tibet has reached 28, as multiple vehicles were buried in deep snow and ice on a section of road connected to a tunnel.
Fifty-three people were rescued following the avalanche on a section of road between Pai village in Mainling county and the Doxong La tunnel in Medog county on January 17.
Chinese state media reported late on Friday that rescue workers had been digging by hand when they uncovered eight more bodies which bought the search to an end.
On Tuesday, the avalanche hit a road and highway tunnel, connecting the city of Nyingchi in Tibet's southwest with outlying Medog county, leaving people trapped in their vehicles as snow engulfed the exit of the tunnel.