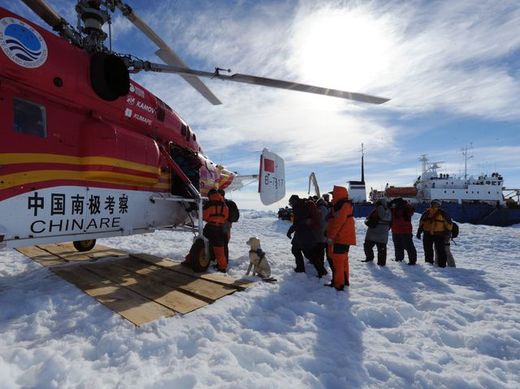 Australian global-warming enthusiasts, enthralled by their own hype, expected their summertime trip to the South Pole to be a breeze. They've been insisting for years that man is overheating the planet, the polar ice caps are melting, and penguins in the south and polar bears in the north would soon die of heat prostration. What a Christmas Eve surprise for the 52 passengers aboard the MV Akademik Shokalskiy. Their ship became trapped by ice that clearly wasn't melting. The ship remains stuck, perhaps permanently, but a rescue helicopter carried the researchers to safety.
Chris Turney, a professor at the University of New South Wales, organized this Antarctic excursion to "investigate the impact of changing climate." The group set sail, but never got close to the South Pole. Two weeks into what was supposed to be a five-week journey, the ship entered a thick patch of ice that didn't just show up overnight. "The thick chaotic surface we see around the Shokalskiy," Mr. Turney explained on his blog, "is consistent with the idea that this ice is several years old and is considerably more difficult to break through by icebreaker than single-year ice."
Large Chinese and French icebreakers gave up early rescue attempts when they were unable to get within several miles of the frozen boat.