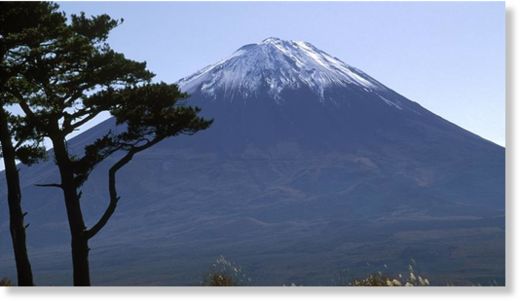 It snowed throughout the night in Moscow last Wednesday and snowed on and off up until yesterday. The late summer warmth that had lingered for so long in western Russia was swept away dramatically -
two weeks earlier than last year.
The cold air that caused this sudden change of season for Moscow had been blowing across northern Europe throughout the past week. The wind had been cold, but beyond Russia, it had been too dry to bring snow.
Temperatures have, however, dropped dramatically in its wake:
Minsk shivered down to a 4 degree Celsius daytime "high"; Warsaw went down to 6C with a wind-chill; Berlin managed 9C, but also with a wind-chill. Yesterday, Amsterdam failed to reach 10C for the first time since April.
This week, a big Mediterranean storm system swept vast amounts of rain into southeastern Europe, causing flooding in Italy, Albania and Macedonia. This weather then fed into the cold air over Slovakia and Poland and - rather than rain - snow started to fall.