More than 150million Americans are dreaming of a white Christmas. Meteorologists predict snowfall could blanket nearly half the nation on Tuesday - from Dallas to Maine - as a massive snowstorm moves from the Great Plains and up into the Northeast.
Accuweather
is now predicting that 'significant' snow will fall in Oklahoma and Arkansas, potentially giving Oklahoma City its first Christmas snowfall since 1914.
Little Rock Arkansas could get up to three inches. That last time more than an inch fell on Christmas Day was 1926.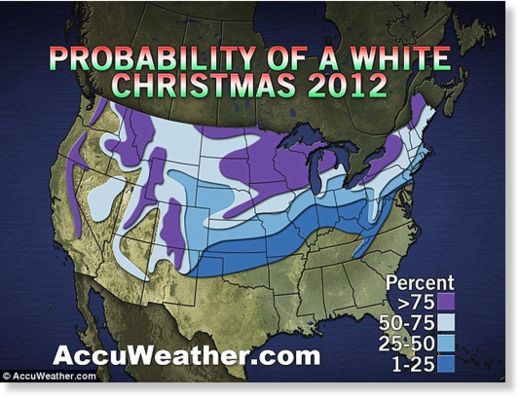 Even Dallas, Texas, could see flurries for Christmas - though likely no accumulation. The last time Dallas saw snowfall on Christmas Day was 1997 - though a 2009 blizzard left several inches behind on Christmas Eve.
'Southern Oklahoma and Arkansas look like they're going to get slammed with some serious snow, strong winds -- four to eight inches in some places. It's a pretty powerful storm system,' Ted Ryan, a National Weather Service meteorologist in Fort Worth, Texas, told MailOnline.