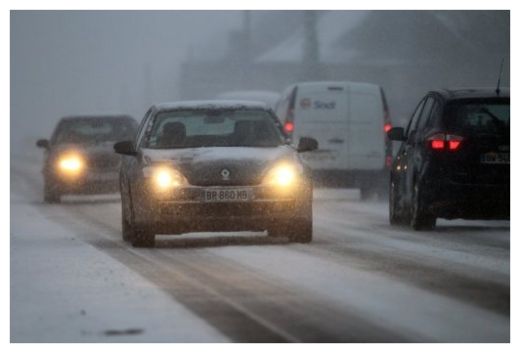 More than 68,000 homes were without electricity in France and hundreds of people were trapped in their cars after a winter storm hit with heavy snow, officials and weather services said.
An accident near the northern city of Lille involving three cars that skidded in icy conditions on a motorway left 14 people injured, including six firefighters.
Twenty-six regions in northwest and northern France were put on orange alert because of heavy snowfalls, which Meteo France said were "remarkable for the season because of the expected quantity and length of time".
Conditions were forecast to improve early Wednesday.