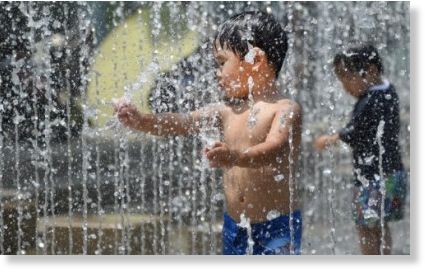 More than 430 people in Japan have been admitted to hospitals nationwide in a current heat wave in several regions of the country, Japan's Fire and Disaster Management Agency (FDMA) said Tuesday.
FDMA, in charge of ambulance services, cites data between May 18 and 24. Cases of hospitalization because of heat were reported in Tokyo and Kyoto, as well as in the Saitama, Aichi, Fukushima and Fukuoka prefectures, among others.
The temperature in some regions of Japan is predicted to rise above 30 degrees Celsius [86 Fahrenheit] on Tuesday, according to Japan Meteorological Agency.
Experts warn about the dangers of outside overexposure and urge people to refrain from outdoor physical activity.
In May and June, a high probability of above-normal temperatures (above 40 degrees Celsius) on the islands of Okinawa and Amami is forecast.