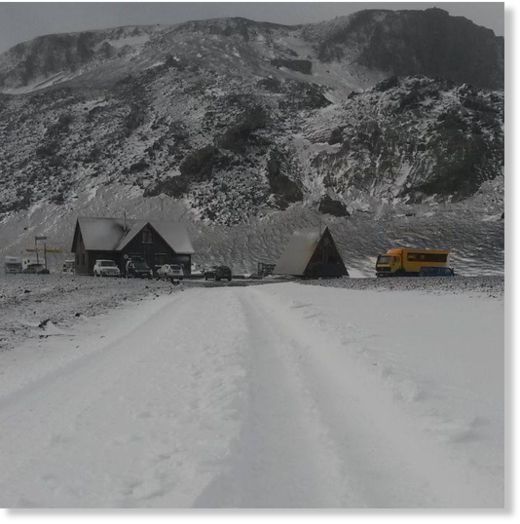 The past weekend was exceptionally cold throughout all of Iceland.
Sharp winds ravaged the Western coast, while snowfall and hail hit the East and South.
On Sunday, the ground was white with snow all around the highlands in Central Iceland.
"Everything was white. When we got up at 9AM the snowfall was mostly over, but by the time we left, around noon, it had started up again
," Þorgerður Eva Þórhallsdóttir, a member of the Search and Rescue team in Skagafjörður, North Iceland, told
Morgunblaðið.
"I think this is rather abnormal weather for the middle of the summer. It wasn't like this last year."