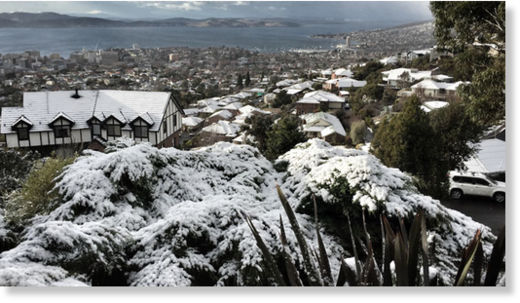 Residents of Hobart have woken up to a winter wonderland after the most significant snow event to hit the city since 1986 blanketed the rooftops and streets in white powder.
Weather Zone meteorologist Brett Dutschke said the snow had fallen as low as sea level on some of the beaches around Hobart.
"It's very cold air that's travelled up from Antarctica and it's been moving up with an intense cold front," he said.
He said that there was another snowfall in the city in 2005 but it was not as widespread as this morning's.