Atmospheric CO2 has risen by 100 parts per million (one part per ten thousand) over the past century. That is equivalent to packing one extra person into this Bernie "
everything will be free
" Sanders rally.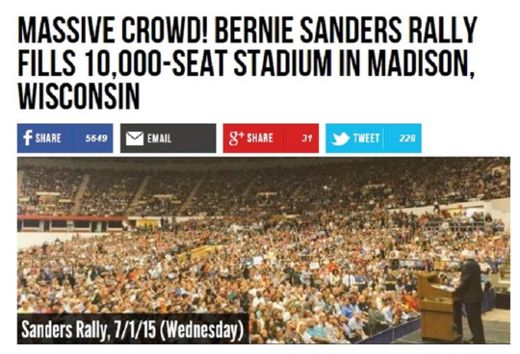 Experts claim that this one molecule has heated the other 10,000 molecules up by more than one degree centigrade.
In order for one molecule to heat up 10,000 other molecules by 1°C, the effective temperature of that one molecule would have to be 10,000°C - about twice the temperature of the surface of the Sun.
Only a complete moron would believe something so ludicrous, which is why they say 97% of scientists agree on this utter nonsense.