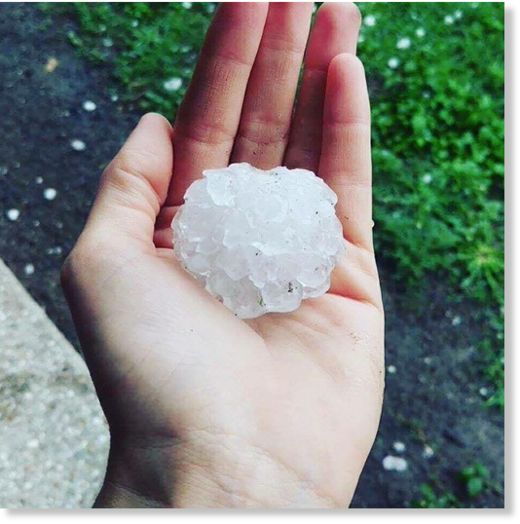 A strong storm swept through Brisbane, Australia on Saturday,
pummeling it with hail the size of tennis balls
and prompting a barrage of posts on social media.
After some sun and heat, the Bureau of Meteorology warned that severe thunderstorms could hit Brisbane and nearby towns, urging local residents to move cars under cover and away from trees.
"Residents should bring loose outdoor items indoors and secure items, which can't be moved, such as swing sets and trampolines," it also recommended.
More than a thousand buildings were left without power in the nearby region of Somerset after a storm went through the area.