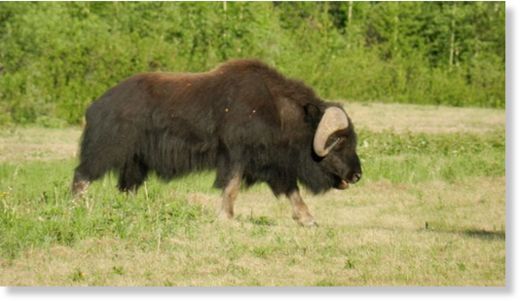 Conservationists are thrilled to hear hunters in northern Manitoba have spotted a muskox.
Hunters from Tadoule Lake told provincial officials last week they spotted a muskox from their canoe during a hunting trip.
Manitoba Conservation biologist Bill Watkins said the animal hasn't been seen in this province since the late 1800s.
While there are 75,000 muskox in the north, the Arctic animals named for the strong smell they give off during the rutting season, disappeared from this province during the fur trade.