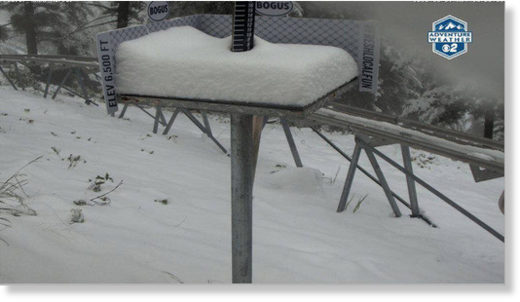 Say it ain't snow?!?! This soggy June storm is dumping snow on our higher elevations.
Bogus Basin picked up 7 inches over the past 24 hours and is expected to see another 6-10 inches over the next 24 hours.
The last time Bogus saw this much snow this late in the season was back on May 22, 2010 when the mountain saw over 16"!
While Long Valley has so far reported around 2" in accumulations as snow levels have dropped to 5,500ft this morning.