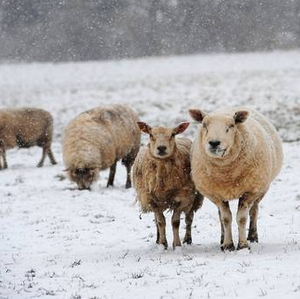 The carcasses of more than 3,000 farm animals which died when a blizzard engulfed Northern Ireland have so far been collected in a state funded disposal scheme.
The Stormont Executive agreed to pay for the recovery operation as part of a multimillion-pound aid package for the farmers worst hit by last month's snow storm.
While 3,120 dead livestock have been disposed of thus far, officials expect many more collections will be needed. The animals, mostly sheep, were entombed when
snowdrifts up to 20 feet high
blanketed many high-lying fields.