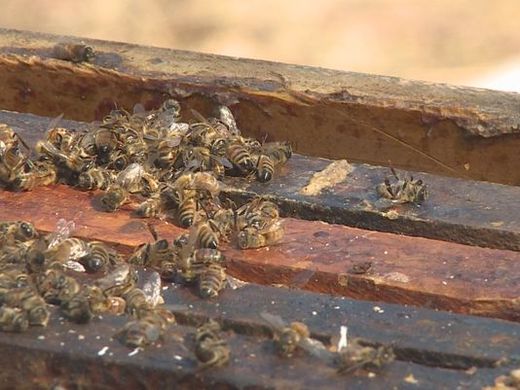 A local beekeeper who lost all of his honeybees this winter and
he says it's happening across the state.
Anyone can look at Don Lam's beehive and see piles of dead honeybees. However, for Lam, each hive also tells the story of a struggle to survive. "They vibrate their wing muscles and that vibration is similar to shivering," says Lam, a beekeeper in Holland.
It was a fight that his nearly half a million honeybees lost to a long, harsh winter. "They had eaten there way all the way to the top, had run out of food, and they couldn't move over because it was too cold," says Lam. "In some cases they froze to death because the cluster got too small and in other cases they starved to death."