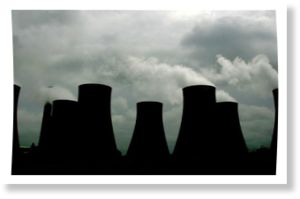 Charles Moore reviews
The Age of Global Warming
by Rupert Darwall (Quartet)
Most of us pay some attention to the weather forecast. If it says it will rain in your area tomorrow, it probably will. But if it says the same for a month, let alone a year, later, it is much less likely to be right. There are too many imponderables.
The theory of global warming is a gigantic weather forecast for a century or more
. However interesting the scientific inquiries involved, therefore, it can have almost no value as a prediction. Yet it is as a prediction that global warming (or, as we are now ordered to call it in the face of a stubbornly parky 21st century, "global weirding") has captured the political and bureaucratic elites. All the action plans, taxes, green levies, protocols and carbon-emitting flights to massive summit meetings, after all, are not because of what its supporters call "The Science". Proper science studies what is - which is, in principle, knowable - and is consequently very cautious about the future - which isn't. No,
they are the result of a belief that something big and bad is going to hit us one of these days.
Some of the utterances of the warmists are preposterously specific. In March 2009, the Prince of Wales declared that the world had "only 100 months to avert irretrievable climate and ecosystem collapse". How could he possibly calculate such a thing? Similarly, in his 2006 report on the economic consequences of climate change, Sir Nicholas Stern wrote that, "If we don't act, the overall costs and risks of climate change will be equivalent to losing at least five per cent of global GDP each year, now and forever." To the extent that this sentence means anything, it is clearly wrong (how are we losing five per cent GDP "now", before most of the bad things have happened? How can he put a percentage on "forever"?).
It is charlatanry
.