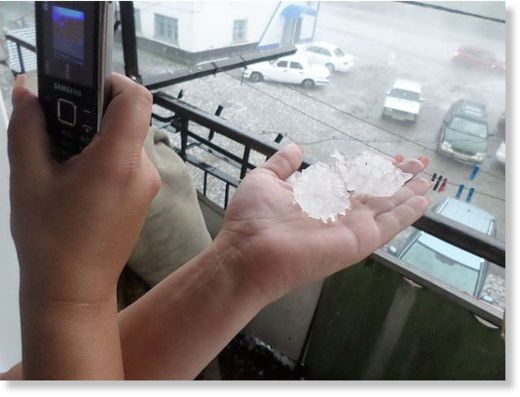 Another hailstorm abruptly started in the Altai region a day ago. Hundreds of cars and buildings suffered, even the walls of buildings got holes, as the hailstorm was accompanied by stormy weather with high wind speeds.
Here we have almost fifty photos of the hailstorm's aftermath and the posts from the discussions boards. Here is one:
"Those are Americans testing meteorological weapons. Soon you'll see this in Moscow. Every day." - said one person.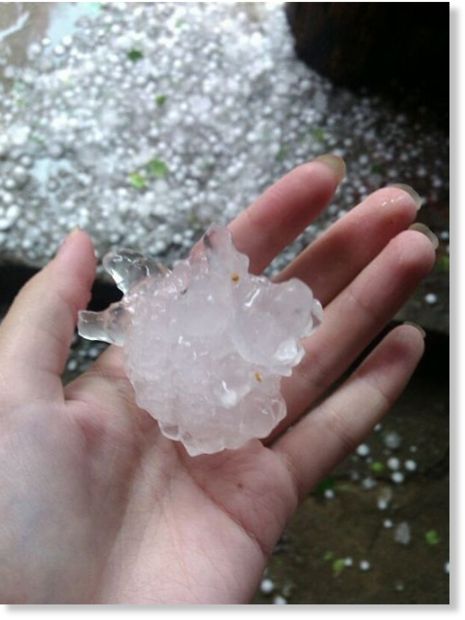 "They have disturbed an ancient mummy in Altai, maybe they should put it back", says another. They really did.