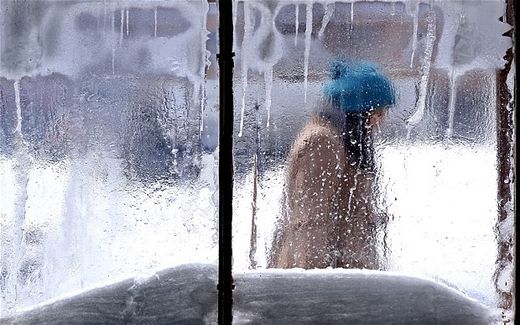 Serbia declared localised state of emergency zones yesterday as it deployed the army to rescue more than 1,000 people stranded by severe snow storms that have blitzed the centre and east of the continent.
Authorities said a number of roads throughout northern Serbia were blocked by snow drifts, with cars lining up in columns for several miles. Authorities warned motorist not to travel unless strictly necessary.
Over 1,000 people had to be rescued by the army and emergency services after becoming stuck on a road linking Serbia to Hungary for 15 hours.
With wind speeds gusting at over 100 miles an hour, forcing the government to impose truck traffic bans on vehicles travelling from Hungary or Romania.
A military helicopter rescued nearly two dozen people from their cars on a road about 30 miles northeast of the capital Belgrade and up to sixty people were stranded overnight in their vehicles elsewhere.