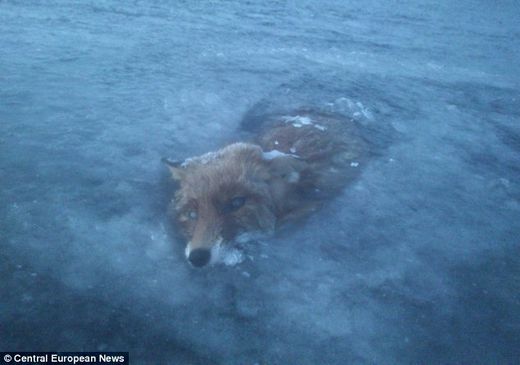 A fox has become the latest victims to the freezing temperatures on Scandinavia's waters as it was found frozen solid in a lake in southern Sweden.
The animal was discovered by a skater on Lake Bunn, near Jönköping, who originally thought it was a piece of foam rubber, but found the poor fox dead in the ice with its head just above the surface.
It follows recent 'animal ice deaths' in Scandinavia, where an entire shoal of fish were photographed off the coast of Norway just days after a moose had suffered the same fate.