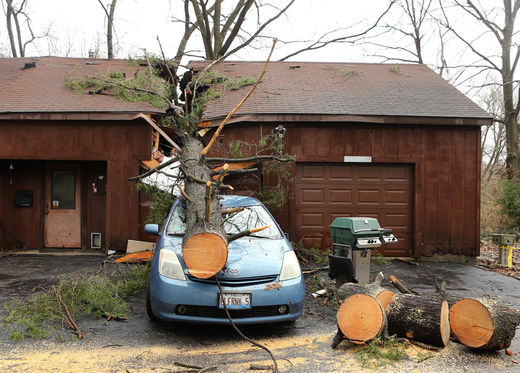 Thunderstorms were crawling across a large swath of the Midwest and South on Thursday, spawning suspected tornadoes in Missouri and Texas, and slamming several states with large hail and heavy rain that prompted a handful of water rescues.
Four people were injured in Texas when a suspected tornado destroyed a farmhouse and a mobile home Thursday night near Merit, about 40 miles northeast of Dallas. Hunt County Sheriff Randy Meeks said the injuries weren't life-threatening, though he didn't have details.
Storms pummeled the North Texas college city of Denton
with hail as large as baseballs, leading to reports of broken windows and other damage.
The National Weather Service in Tulsa noted reports of hail up to the size of ping pong balls and strong wind gusts.