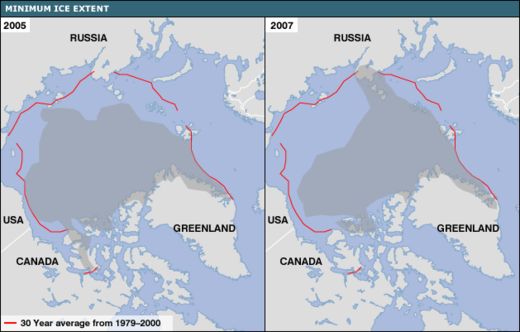 Scientists in the US have presented one of the most dramatic forecasts yet for the disappearance of Arctic sea ice.
Their latest modelling studies indicate northern polar waters could be ice-free in summers within just 5-6 years.
Professor Wieslaw Maslowski told an American Geophysical Union meeting that previous projections had underestimated the processes now driving ice loss.